Raspberry picking in the woods
I've always loved wild raspberries, and I especially enjoy making pies, cobblers and smoothies with berries we've collected.  When I was a little girl my parents would take us on long bike rides along a trail in the woods and all summer long, in July I would stop along the way to pick raspberries and fill the basket on my bicycle with berries.  Often I would eat every single one before we made it home.  A few days ago my children and I, along with my younger sister and father, took to the woods to continue our raspberry picking tradition.  As always, I let myself indulge a little too much in the tart and sweet crimson berries.  After all, tasting along the way makes the task much more pleasurable.
The kids stepped into their Hunter boots to avoid the poison ivy along the edge of the woods (As a side note, when we've come in contact with poison ivy in the past, I've rubbed the affected skin with unfiltered apple cider vinegar followed by baking soda and it's worked really well for us).  We filled baskets with fresh, bright red raspberries (wash just before eating to extend the shelf life of the berry).  I wash and freeze most of them to prolong their shelf life, while leaving a basket or two in the refrigerator to bake a pie and make Razznanna smoothies (my kids' favorite).
For our Razznanna smoothies, I use a blender and add two bananas, a cup of raspberries, a quarter cup of fresh squeezed orange juice, a quarter cup of coconut water, a half cup of vanilla yogurt and a cup of ice cubes.  Then I blend until the mixture is liquefied.   This refreshing treat will serve two to three people and is loaded with nutrients.  The raspberry is among the best sources anthocyanins ( this is where they get their red color).  I've read that studies have shown consuming raspberries lowers a persons risk of cardio vascular disease and cancer.  They're also high in fiber and manganese.
We had a wonderful July and below are pictures of some of the highlights.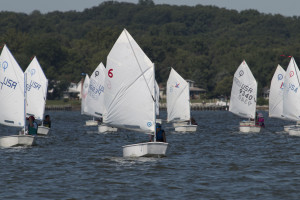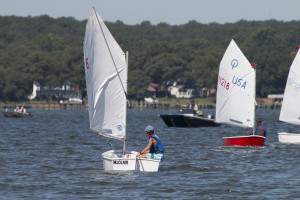 Our son's first regatta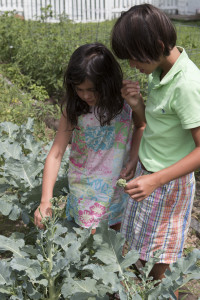 Picking broccoli from our garden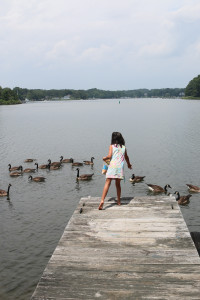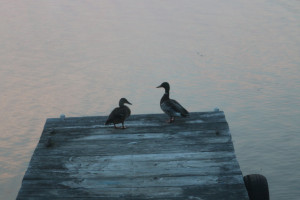 Mr. and Mrs.  Mallard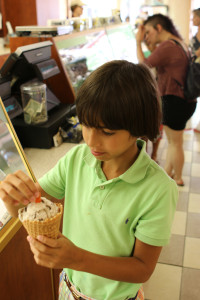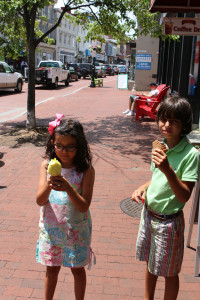 Enjoying an ice cream cone in Annapolis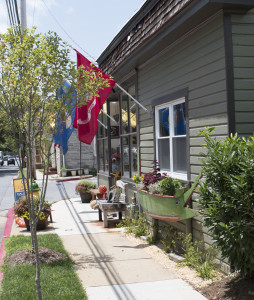 A great place to find nautical antiques in Annapolis
http://annapolismaritimeantiques.com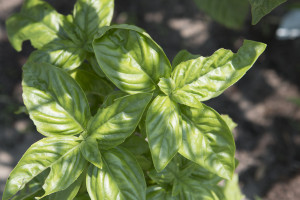 Fresh Basil and tomatoes from our garden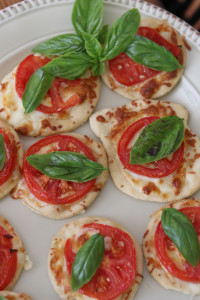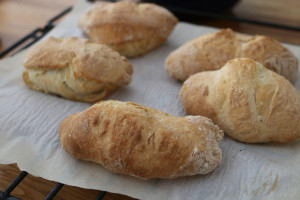 My favorite bread recipe. I made theses for meatball subs for lunch (so good!)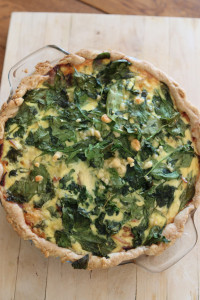 Quiche!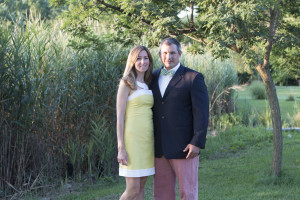 Date night
---