Happy Earth Day!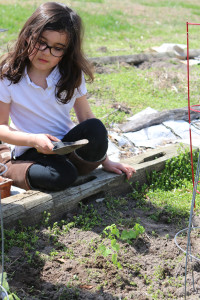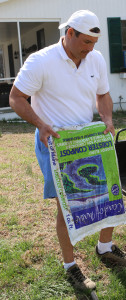 ---
As I write this post, the cherry blossoms are beginning to fall.  I'm sitting in my office with the windows open, a gentle breeze is blowing and it looks a bit like pink snow flurry with all the cherry blossom petals swirling around.  I'm sipping a warm cup of tea with honey and feel overwhelmed by the beauty of spring that is all around me.  It's a perfect time and day for planting, and I can't wait to get back into the full swing of gardening.  So much hope and promise for this beautiful day.
To me, there is something magical about placing a tiny seed in the moist earth, and with a little sun, rain and love, a plant begins to grow.  Digging in the dirt takes me back to childhood.  It's especially rewarding to watch my children enjoy this as much as I do.   The past two weekends we have spent time laying out and planting our gardens.
I have also been spending a bit of time planning some of my favorite summer menus, and incorporating those foods in our garden.  We have a family tradition of a weekly homemade pizza night.  It's great fun for everyone.  The kids roll their own dough, choose their own fresh toppings, and make their own pizzas.  We keep the tradition year round, but the summer pizzas with home grown tomatoes are the best!  So, needless to say, I'm planting a variety of heirloom tomatoes with visions of delicious roasted tomato pizzas!
We try to make planting the garden fun for the kids so that they want to be included as much as possible. They love eating the snap peas right off of the vine, and foraging for cucumbers.  One of my favorite menus is to make a fresh salad from the garden with various lettuces and vine ripe tomatoes, accompanied with a quiche made from fresh eggs from our chickens. I like to serve a cold glass of mint iced tea (or wine!) with it.  I just can't wait to start harvesting, but for now, back to planting.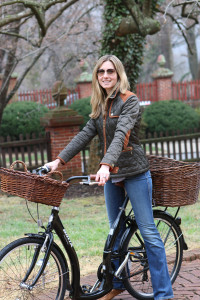 Pictured above, a few of our bee hives.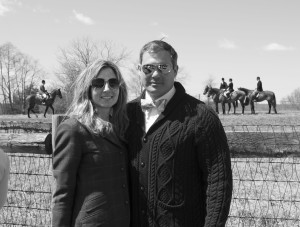 A day at the Steeplechase races.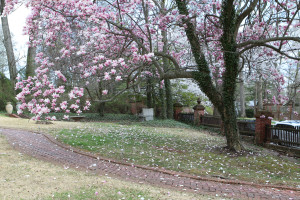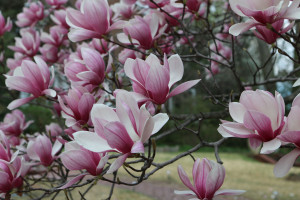 Cherry blossoms from our front yard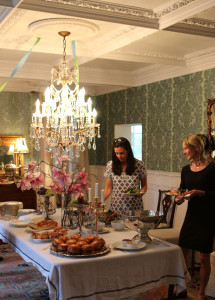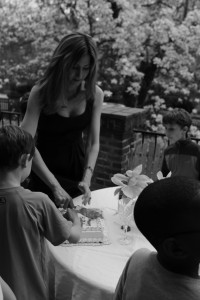 Spring in our yard, and our home.
---
---