Ingredient:
heavy cream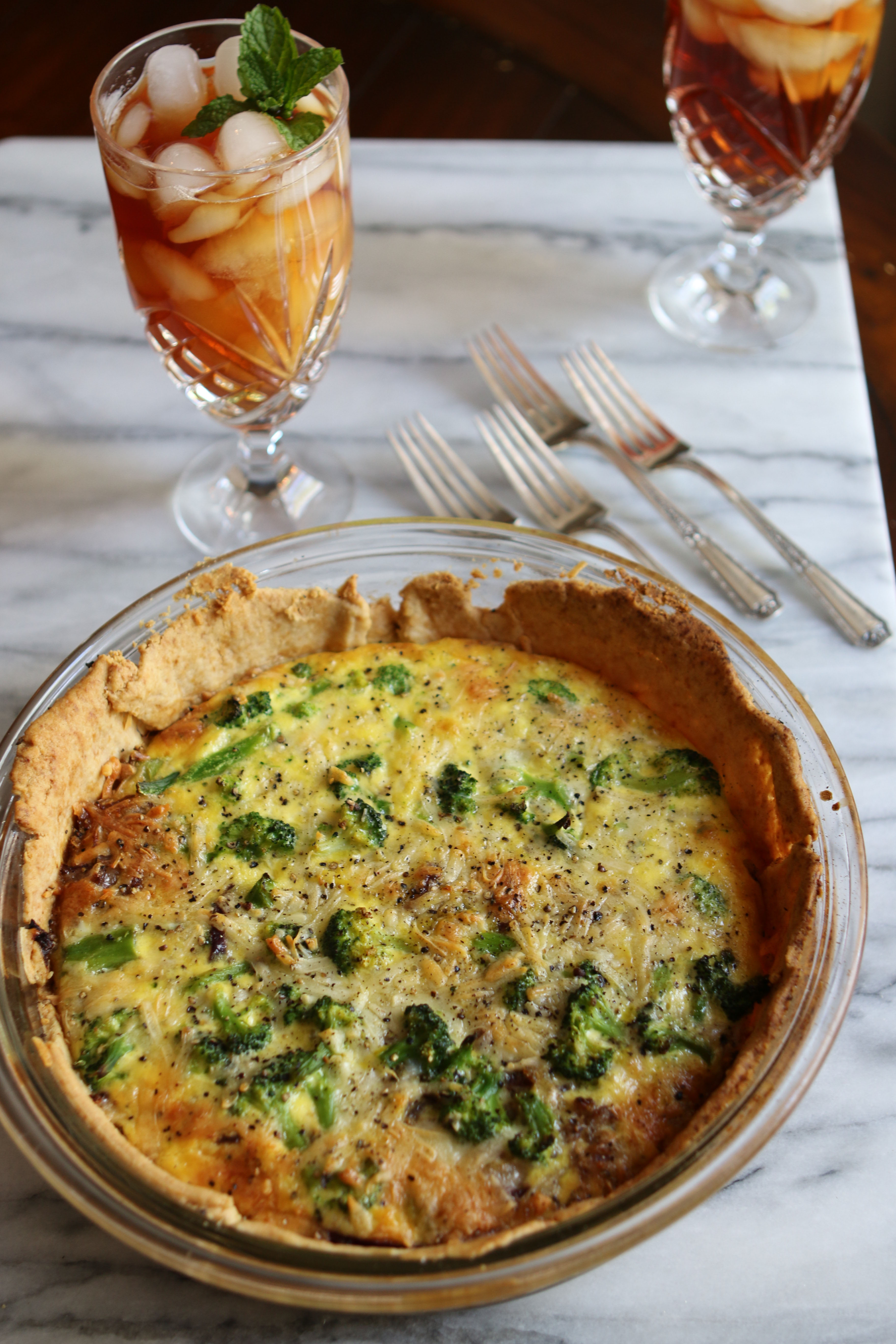 Preheat the oven to 425 degrees F. Place the pie crust into a glass pie pan and bake for ten minutes. I love to use the best quality ingredients I can find, so I often make my own crusts. However, trader Joe's has an excellent butter crust in their frozen section. It's absolutely delicious and a huge time saver. That's what I used today.

Remove the pie crust from the oven and reduce the heat to 325 degrees F.

Sprinkle one cup of the shredded swiss and gruyere cheese mixture evenly on top of the crust.

In a saute pan on the stove top, heat the two tablespoons of olive oil and the onions with a pinch of salt, saute the onions until translucent.

Spread the onions evenly on top of the broccoli.

In medium size mixing bowl, whisk the eggs, cream and milk and add a pinch of salt and pepper.

Sprinkle the remaining cup of cheese over the broccoli and onions...

Pour the whisked egg, cream and milk mixture evenly over the broccoli.

Place in the oven at 325 degrees F and bake for one hour and twenty minutes or until cooked through. If the top starts to brown, cover with aluminum foil.

Remove from the oven. Serve and enjoy!